Peaceful Rain
by Victor Howe
Relaxing Classical Guitar Instrumentals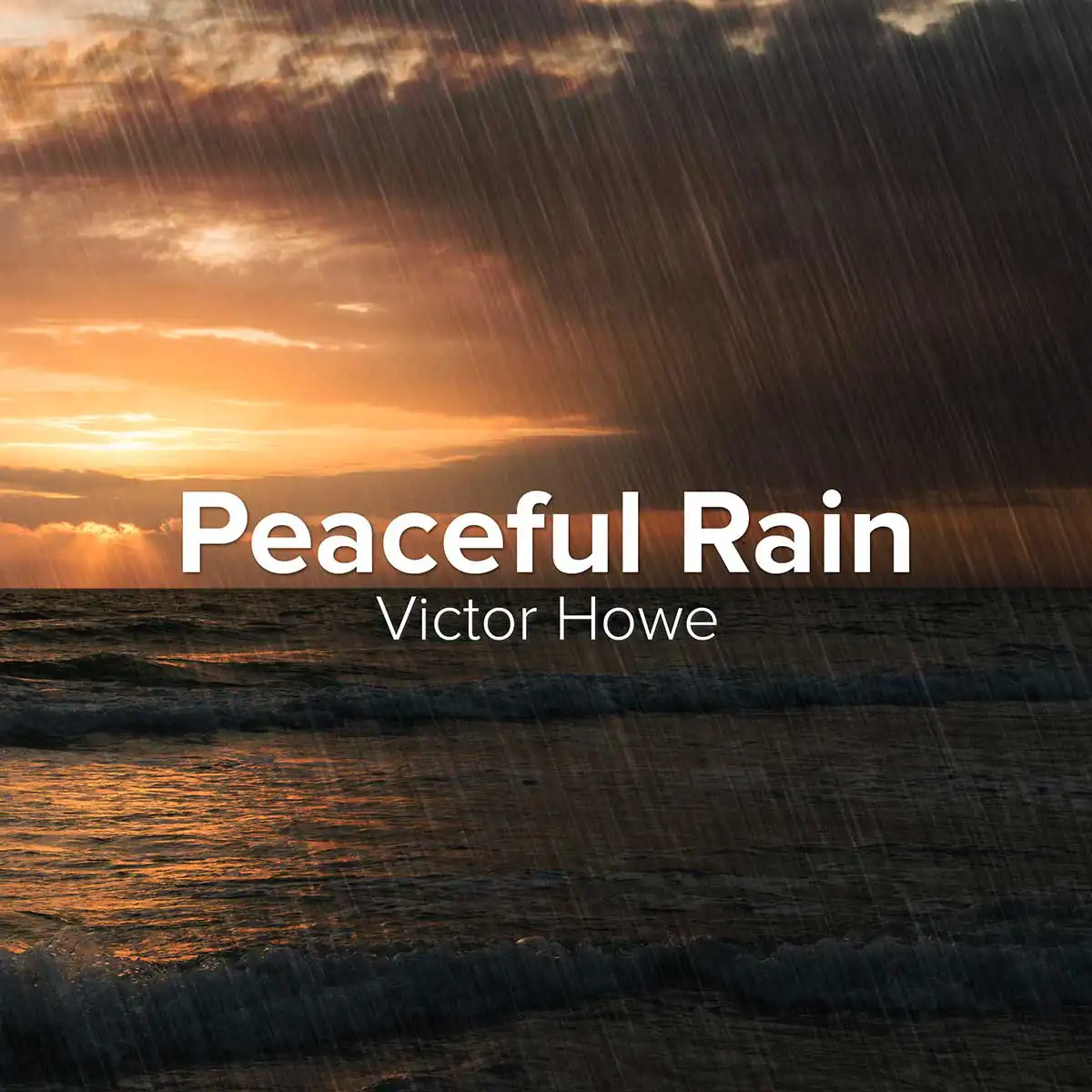 Peaceful Rain is a 3-track EP of relaxing classical guitar instrumentals released in November 2020. The music has a cinematic quality to it and each track features 2 classical guitars (lead and accompaniment). Track titles:
Distant Thunder
Peaceful Rain
Quietly, After The Storm
I was inspired to write the title track Peaceful Rain during a weekend long rain storm in Northeast Ohio. I was sitting in my practice room looking out at the rain drops hitting the windows, and listening to the peaceful repetitive sounds.
After completing the track Peaceful Rain, I was inspired to put together a couple more tracks to make an EP. The next track I wrote was Distant Thunder, which has a somewhat driving, apprehensive quality to it, the kind of feeling you have when you know a storm is approaching.
The final track, Quietly, After The Storm actually was an old track of mine that I wrote in 1990, and originally it was recorded with 2 12-string guitars! I re-recorded for this EP with two classical guitars, and the vibe of this track is a feeling of drifting off to sleep with the sound of distant thunder and peaceful rain as the storm moves away. I had been waiting for an opportunity to record this track again, and this was the perfect ending track to the EP.
Overall I'm very pleased with the outcome and I had a lot of fun writing this EP. Generally speaking, the music I write for guitar is fairly complicated and technically challenging, and I work a lot on the development and structure of the pieces, and ultimately getting myself prepared to record. With Peaceful Rain, it was so much fun, I kept everything simple, and just let the music flow. There is an improvisational quality to all the tracks.
The cover art for the EP is a photo I took at Siesta Key beach, Florida in 2013 while at a soccer tournament with my son.
I very much enjoy listening to the music, and I hope you do as well. Peaceful Rain – a 3-track EP of inspirational classical guitar instrumentals.