Music has always been a part of my life. Growing up in Akron, Ohio I would listen to my Aunt and Sister play piano, mainly classics from Beethoven and Chopin. I first picked up the guitar as a teenager. I played for a few years, and studied music theory for a semester at the local university, and began giving guitar lessons. I met many wonderful people during this time, lifelong friends and most importantly my wife. We were soon married and began raising a family of four children. I stepped away from music for a period of 25 years as we worked very hard to support and raise our family.
As our children became old enough to start driving themselves to their activities, I found I had some free time. My youngest son happened to get one of my old guitars out of the closet and started to play around. So I started showing him a few chords and scales, and in so doing, rediscovered my love for the instrument and music in general, this was 2015. One day shortly after, I was playing my 12-string song "The River Song" which is probably the first song I ever wrote back in the 1980's, and one of my other sons said "You should record that." And so that started this crazy journey of composing new music and getting the tracks on Spotify and other platforms. I released "The River Song" as part of a 4-track EP called Daydreams in 2018.
My early guitar influences were Jimmy Page, Randy Rhoads, and Rick Emmett. My Aunt (mentioned above) then introduced me to the playing of Christopher Parkening, and that began my love of classical guitar. I also love piano and have studied it and can play (although not at the level of my Aunt and Sister). I love the classical composers Beethoven, Bach, and Chopin. I also love modern composers Bear McCreary, John Williams, James Horner, Hans Zimmer, the list goes on and on. I would love to one day know enough to compose music for film.
For original, contemporary piano compositions check out my artist name Cristofer Francis – www.cristoferfrancis.com
The journey continues…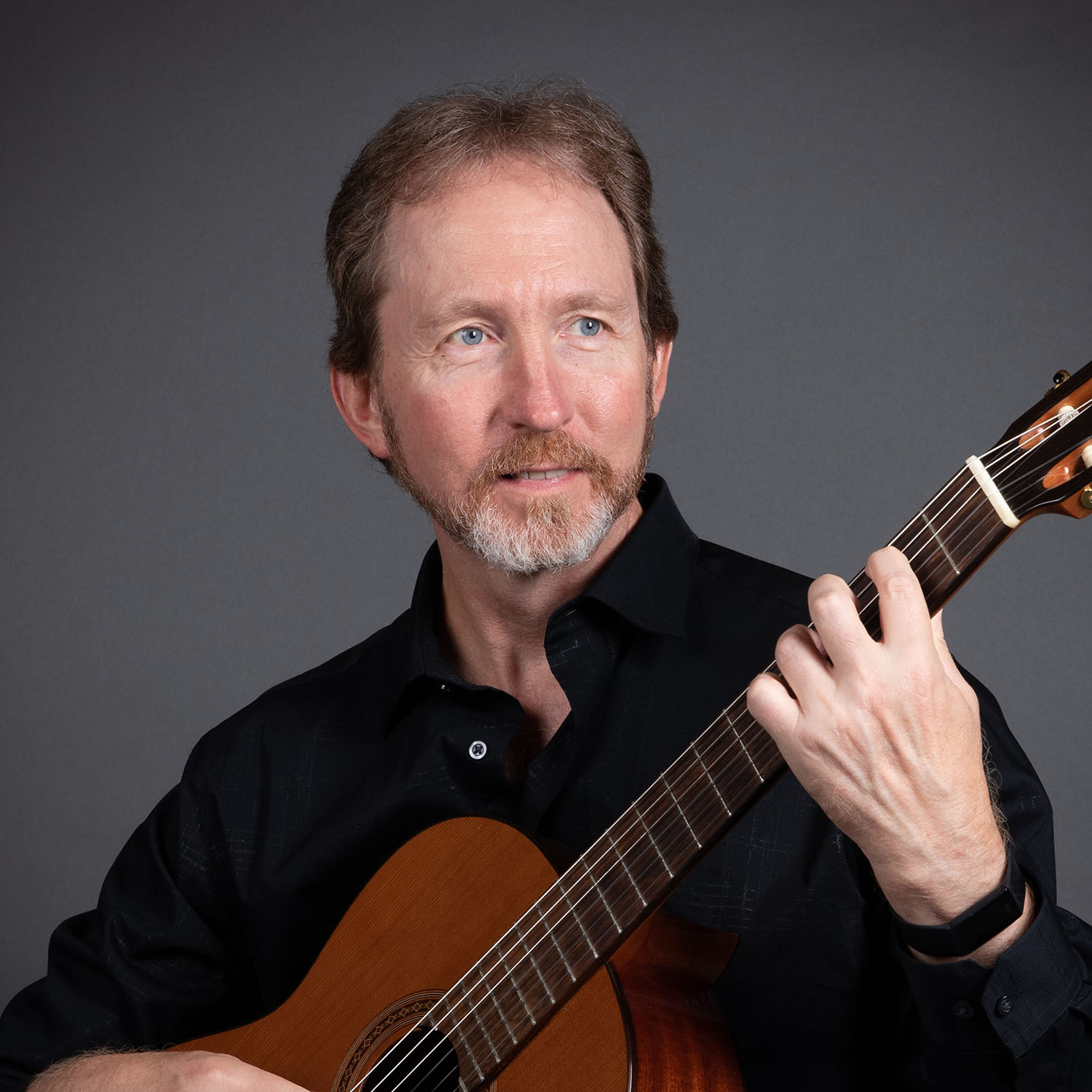 Spotify Bio:
A classical and fingerstyle guitarist and composer from Akron, Ohio, Victor Howe creates thoughtful original acoustic guitar instrumentals which are peaceful, contemplative, and relaxing. His original guitar music is an ideal companion for work day and office focus and concentration, for study, or for relaxing background music for meditation, sleep, and inspiration.
Victor's acoustic guitar instrumentals such as Awakening, There & Back Again, Summer, Blue Sky, and Waiting For Eagles, are perfect accompaniments for inspirational walks, dining, or quiet, contemplative evenings. His classical guitar instrumentals such as Willow's Wisp, Embers, With Hope and Reminiscence are heartfelt and emotional, transporting listeners to relaxing and contemplative musical vistas. Cello Suite #1 for Guitar is a stirring original transcription on acoustic guitar of the famous J.S. Bach cello prelude, while Amazing Grace offers a gentle, waltz like rendition for fingerstyle guitar.
The 3-track EP Peaceful Rain offers a cinematic feel with tracks Distant Thunder, Peaceful Rain, & Quietly, After The Storm while Secrets (Cello & Guitar) marks the first multi-instrument composition. A Measure of Peace is a gentle and peaceful instrumental that captures that elusive feeling we look for but seldom find.