Victor Howe Guitar Instrumentals
This is a playlist of all my original classical, acoustic and 12-string guitar instrumentals. The songs are contemplative and uplifting and include tracks on steel string acoustic, as well as nylon string classical guitars. The playlist is perfect for work study focus, as well as quiet evenings around a fire with a glass of wine.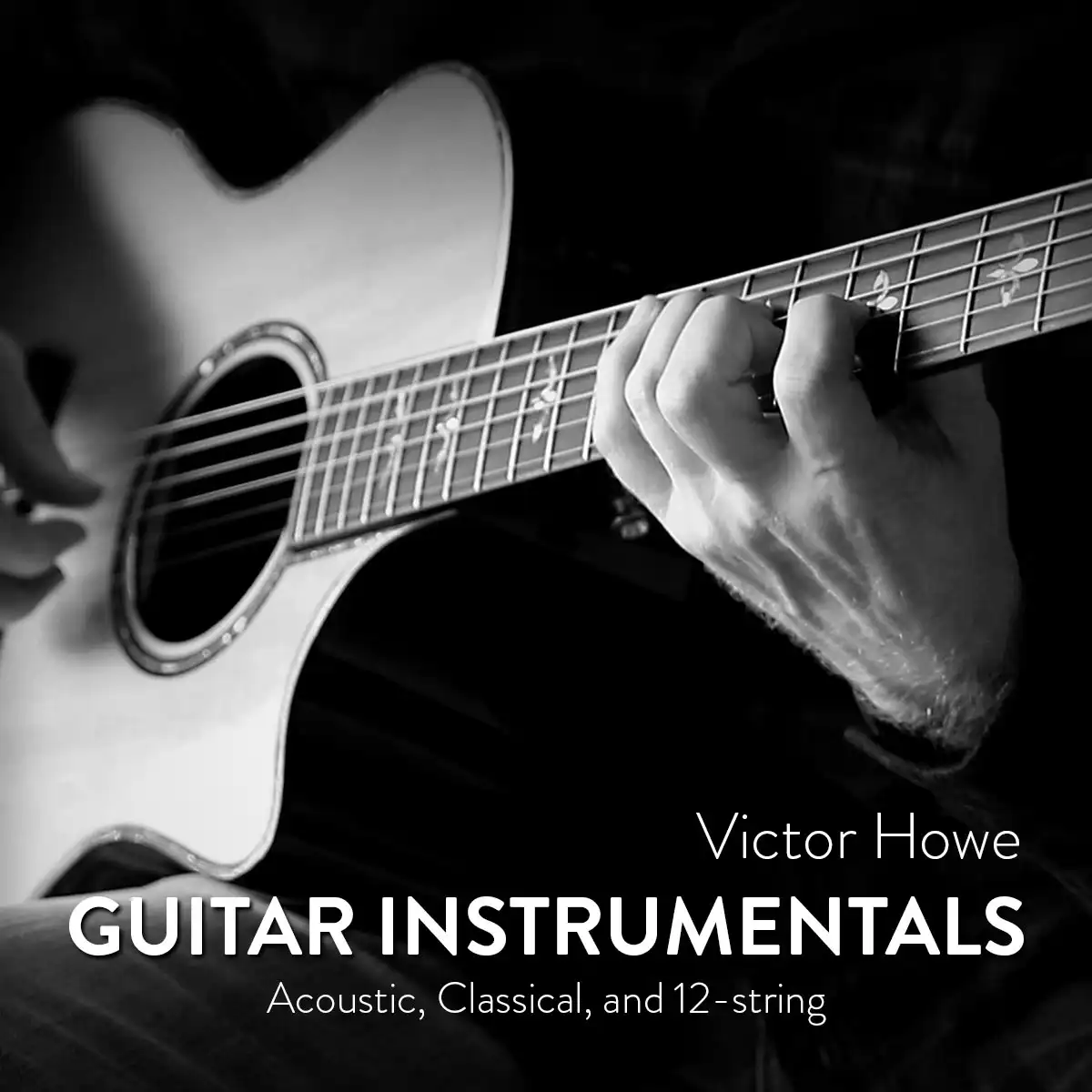 Victor Howe Guitar Instrumentals playlist available on Spotify, Apple Music, Deezer, Tidal, and Amazon Music. Choose your platform via the links above.