Daydreams
by Victor Howe
12-string Guitar Songs | Acoustic Instrumentals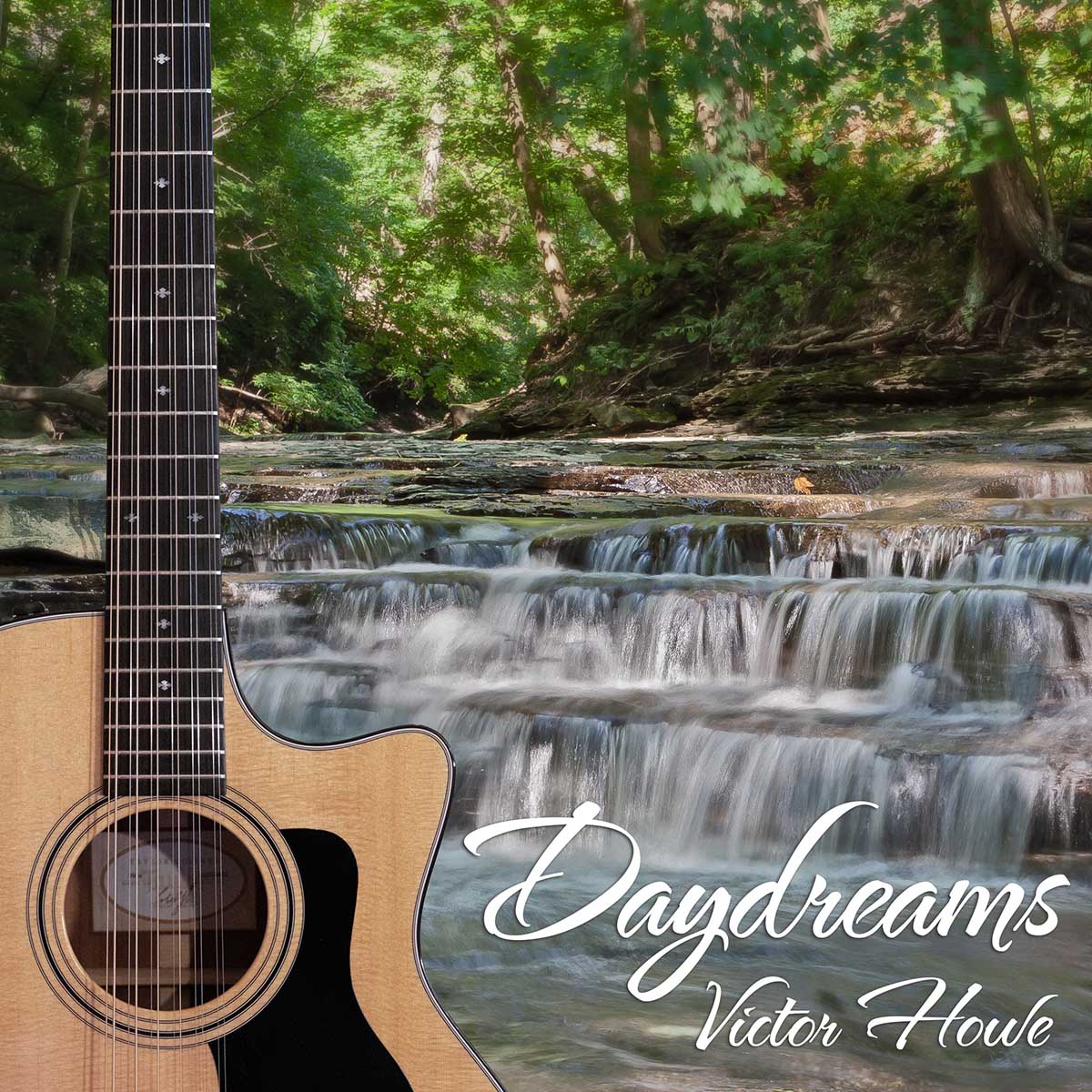 Daydreams is a 4-track EP of original 12-string acoustic guitar songs. The track titles are:
The River Song
Walk With Me
Be The Light
The Undefeated Spirit
All of the 12 string guitar songs are in drop D tuning, and I use a flat-pick technique. The tracks are played on the Taylor 356ce 12-string, a wonderful guitar that can go from shimmering whispers to thundering chords.
The River Song is one of the first songs I ever composed, it dates back to the 1980's. I was playing it one day and my son told me I should record it, and that started this journey of composing and releasing music to the DSP's.
Walk With Me starts off slowly with a gentle melody, and slowly builds to a thundering conclusion. I really love the vibe of this 12 string guitar song.
Be The Light has an interesting chord progression that I used, which involves some chromatic steps.
The Undefeated Spirit was the final 12 string song I did for the EP. It is a tribute song for a dear friend who after a valiant fight, lost her battle with cancer. She may not be among us here on Earth any more, but her spirit remains, undefeated.
The cover art for this EP is a photo of mine taken deep in the Cuyahoga Valley National Park near Brandywine Falls in Northeast Ohio. The Taylor 356ce 12 string guitar is imposed over top.
Videos for all 12 string guitar songs below.